Wine for All Reasons
We offer wines from Europe and the US that are aligned with the end consumers' taste profiles and budgets. Our wines have excellent Price to Value ratios and still provide generous Profit Margins to Retailers and our Distributors.
VS Global Wine Solutions
Wine by the glass is very popular in the US and rapidly growing but oxidation and waste are severely cutting into the Retailers' profits.
Replace serving wine from Bottles with an eco-friendly, fresh-tasting, and cost-effective solution.
We have the solution! Interested?
Alternative for an 80-Proof Generation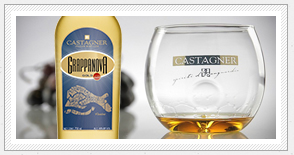 Products that try to be everything to everyone are sure to fail. Products that fulfill niches in markets - preferably niches with growth potential - have a much better chance at success in the US. The phrase "In Niches there are Riches" is particularly true in the US Alcohol Beverage Market. Grappa definitely is a "niche category."
There is plenty of opportunity to grow GRAPPANOVA® created by Roberto Castagner as an innovative Brand to lead and expand the Grappa category.
INCREASE YOUR BOTTOM LINE PROFIT
By increasing your gross margin by
just 5% on some of your Products you will contribute 62.5% to your bottom-line Profit:
Check the Math
click here